Training for our drones and applications
IMSDrones S.L. provides the necessary basic training for pilots and users of our drones.
We also deliver refresher training as technology calls for constant upskilling, and this means taking courses to keep abreast of new developments as they emerge and learning the new procedures identified in drone use. We train students specifically for each application
Courses on the new applications of any recent advances.
Our training turns our drone pilots into theory-qualified private pilots. This makes it the best school in the country for drone piloting in this range due to the high standards of our training.
Electronic engineering for state-of-the-art developments
We have developed high-speed electronic systems for the ATLAS experiment at CERN (European Organisation for Nuclear Research), which operates the world's largest particle physics laboratory. Using digital technologies based on microprocessors, signal processors (DSP) and reconfigurable logic devices (FPGA).
Aerospace power converters. Research and development of battery charge/discharge regulators, solar panel regulators, aerospace power supplies. Example: the power supply for the PHI experiment on board the Solar Orbiter satellite.
We have developed machine-learning methods for generating mathematical models:
Industrial process optimisation and predictive maintenance of infrastructures to avert potential structural failures in industrial or similar facilities.
Signal and image capture and processing
Big data processing:
High-resolution hyperspectral imagery (working with the ESA, NASA, EUMETSAT, Google and DigitalGlobe).
Taking part in the European Union's DeepCube project to address pollution in the Mediterranean.
Visual neuroscience. Developing models and techniques for data processing in visual neuroscience: manifold learning, separation, statistical techniques for optimal coding, Gaussianisation, learning in varieties, estimation and inversion modelling, interpretability and causality.
We have seven research laboratories developing cutting-edge technology in other lines of investigation which may be included as needed.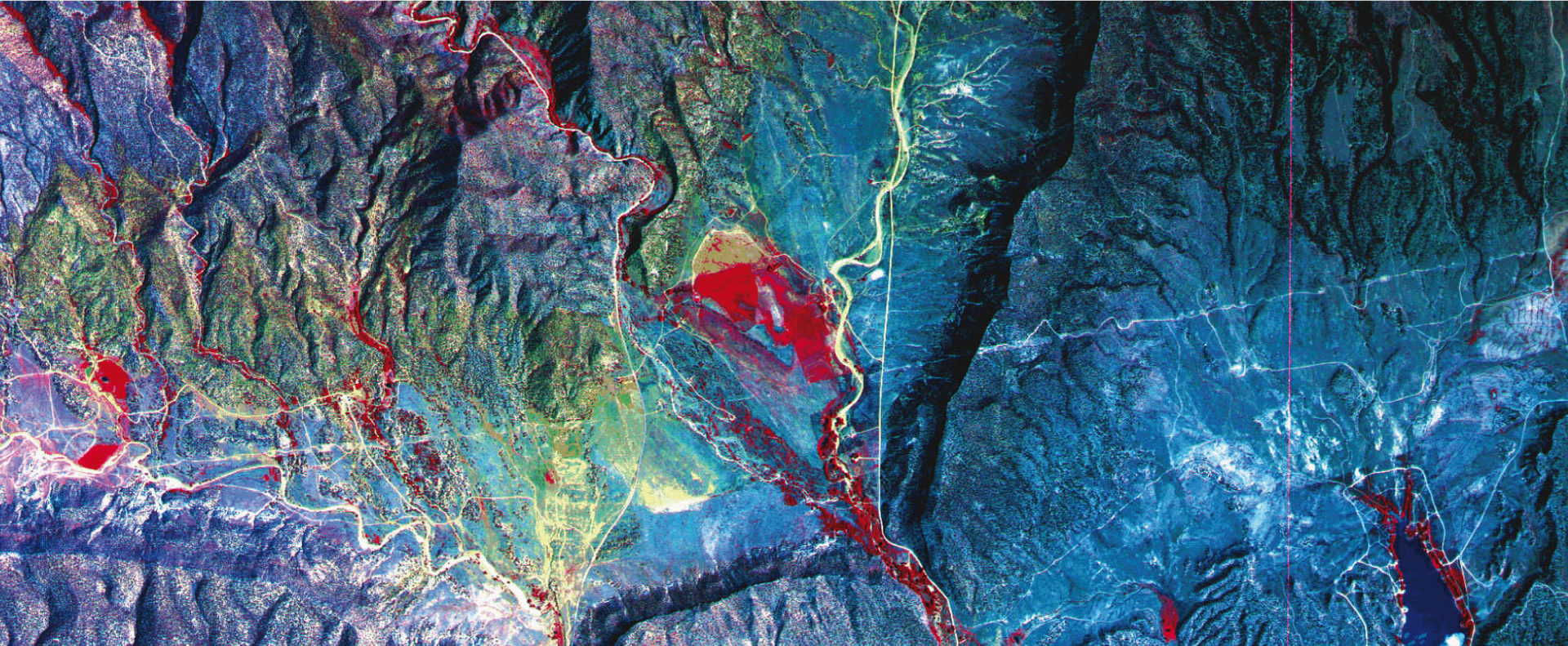 Drafting and handling all the documents a company needs to fly RPAS and professional support during the legal procedures for registration with AESA (Spanish Aviation Safety and Security Agency).
• Operations handbook.
• Safety and security studies.
• Maintenance handbooks.
• Aircraft descriptions.
• Additional documentation.
• Pilot and aircraft logbooks.
Document renewal for operators
Reviewing the drone operator company's official documentation and permits. Checking their validity, looking at potential improvements and reworking their content so that all the paperwork is in order and all the requirements set out in Spain's Royal Decree 1036/2017 regulating the civil use of remotely piloted aircraft are met.
• Registering aircraft and pilots.
• Royal Decree 1036/2017 update.
• Specialised air operations registration.
• Other changes.
SORA safety studies
Conducting customised SORA (Specific Operations Risk Assessment) safety studies required for RPAS flights under special conditions based on AESA standard scenarios:
• STSE01 – Controlled airspace (CTR).
• STSA01 – Building clusters.
• STSA02 – Building clusters and controlled airspace.
• Other non-standard scenarios.
End-to-end technical advice
We deliver end-to-end services covering all the processes needed to bring RPAS technology into a company. Our solution involves analysing and advising on your needs, guiding you from the very first steps, such as technical advice on aircraft, pilot training and registration with AESA, to conducting specific safety studies for complex scenarios.
• Operational analysis and definition.
• Vocational training.
• Help with getting insurance.
• Operator registration with AESA.
• Aircraft advice and acquisition.
• SORA safety studies.